El Dorado Home Winemakers Club
Promoting & Improving
The Art Of Home Winemaking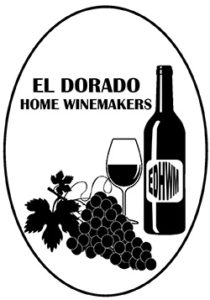 The El Dorado Home Wine Makers Club is an organization of amateur winemakers who enjoy the fine art of making and the experience of tasting a wide range of excellent home made wines. Club members are the proud recipients of many Double Gold, Gold and Best in Show awards at county and state levels.
Monthly meetings provide educational and mentoring opportunities to both new and experienced wine makers. Technical meetings are held on the second Tuesday of the month at 7:00 pm (if there are no other club socials scheduled that month). If you are interested in finding out more about club membership please feel free to come to a meeting, which will be interwoven with home made wine tastings, coordinator reports, and presentations by various members of both the amateur and commercial wine making community.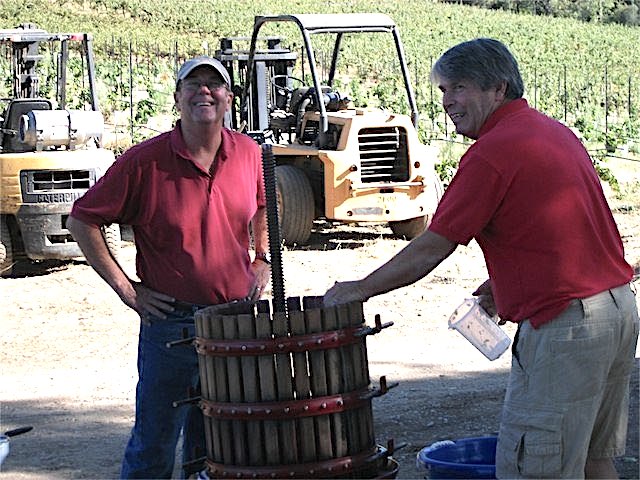 The Club hosts special social events in lieu of three technical meetings each year. The January Winter Social is our "holiday" dinner party; the July Summer Social is a grand BBQ and potluck at various outdoor venues; and the October Fall Social celebrates the harvest. In addition, there are mentor forums for club members only, which cover topics such as: vineyard management, chemistry of wine and pre-harvest.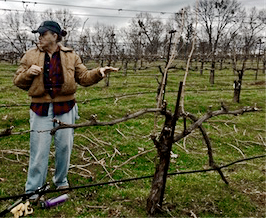 Club Membership includes the opportunity to participate in the home made wine process at the El Dorado County Fair; free access to club equipment (de-stemmer/crushers, wine presses, water bladder presses, corkers, bottle fillers, SO2 testing and more); access to a great mentoring program; contact with many local vineyards with a wide variety of grapes for sale to home wine makers; and group harvests in the fall.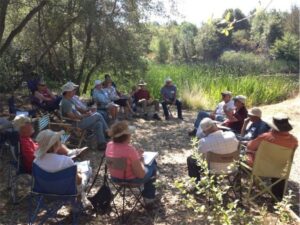 If you want to learn the art of wine making or share your experience and passion with like minded folks, we invite you to join us. Where else can you get great wine making resources, the fellowship and mentoring of fellow wine makers, and free access to a wide range of wine making equipment for an annual membership fee of only $40 per single or couple?

Board of Directors
Coordinators